Aomori Hiba - Tree of life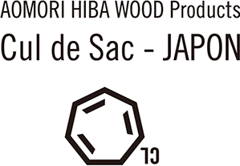 Aomori Hiba is Japanese cypress mainly native to Aomori that is counted in three major beautiful woods in Japan with Kiso Hinoki in Nagano, and Akita Sugi in Akita.
Also known as an arborvitae or "tree of life" for its incredible lifespan and resilience against the elements, it is considered a precious material, carefully regulated and protected.
A rare and precious Japanese essence
The Hiba was (and remains) one of the rarest and most coveted materials for Japanese architecture. Historically, used to build Japanese shrines, Buddhist temples and castles, it emits a purifying, uplifting fragrance that reminds one of the scent of Japanese sacred places.
ANTIBACTERIAL, RELAXATION, INSECT REPELLING, DEODORIZING
Apart from its unique relaxing wood scent, the Aomori Hiba wood essential oil is renowned for its benefits including antibacterial and odor elimination.
Hiba oil also has insecticidal ingredients which can be used against termites, fleas, mites etc.
Hinokitiol and β-Dolabrin
Cul De Sac extracts the natural hiba oil from the 250-year-old Aomori Hiba through water vapor distillation.
Among the 40 different kinds of ingredients extracted from the Aomori Hiba, two of them, Hinokitiol and β-Dolabrin, have the strongest antibacterial effect, even for the antibiotic-resistant bacteria. These natural chemicals are rare to find in the world,
and the Aomori Hiba is the only wood in Japan that carries both.
To give you daily access to this Japanese treasure, Cul de Sac HIBA has developed a range for the interior made from Hiba's bark and essence.