SHIGETA – organic skincare and aromatherapy

SHIGETA is a French-Japanese skincare and aromatherapy brand founded in Paris in 2006 by Chico Shigeta.
Raised in the art of Japanese beauty and trained in the benefits of essential oils and naturopathy in France, Chico Shigeta wants to offer organic and natural skincare to satisfy 3 essential principles : balance, radiance and inspiration.
Natural beauty by
Chico Shigeta
The secret of a naturally perfect skin lies as much in a strict selection of natural ingredients as in their combination via a unique formulation technique.
SHIGETA has created a subtle balance of vegetable oils and emollients that gently reflect light for a natural glowy effect. An association of natural pigments and powders blurs imperfections, unifies and smooths the skin without gloss effect.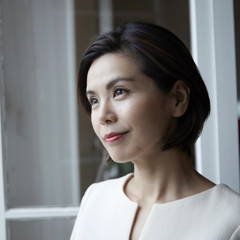 All make-up treatments combine hydration and protection of skincare with the unifying and sublimating properties of make-up. Combined with a modern and urban lifestyle, the light and breathable textures are enriched with all essential ingredients which perfectly protect against the 3 main current causes of weakened skin: UVA/UVB, blue light and pollution.

The purest and most active expression of a plant, SHIGETA synergies are made from 100% natural and steam-distilled essential oils. They are specifically associated by CHICO SHIGETA to enhance their harmonizing benefits on the mind and body.
Bath salts with mood-lifting essential oil
Restoring Dead Sea Salts highly rich in minerals are combined with SHIGETA precious essential oils' synergies with detoxifying, revitalizing and mood-lifting virtues.