Practical objects of art - 130 handcraft steps
"CHAZUTSU" is a cylinder-shaped airtight container of Japanese origin used to protect foodstuffs (such as green tea leaves) from moisture and humidity.
Each Kaikado tea caddy is meticulously handcrafted in Kaikado's fifth generation 1875 Kyoto studio. It takes over 130 steps to create one of those masterpieces which clearly illustrate the sophisticated technique and artistic sense of two proud craftsmen.
CHAZUTSU - Japanese tea caddy
Silky and silent motion for a perfect seal
As the joints of the lid and body are lined up, the lid descends to the exact level in a silky and silent motion all the while slowly expelling superfluous air from the caddy. This superb airtight feature guarantees a perfect seal that durably protects the tea leaves and their aroma.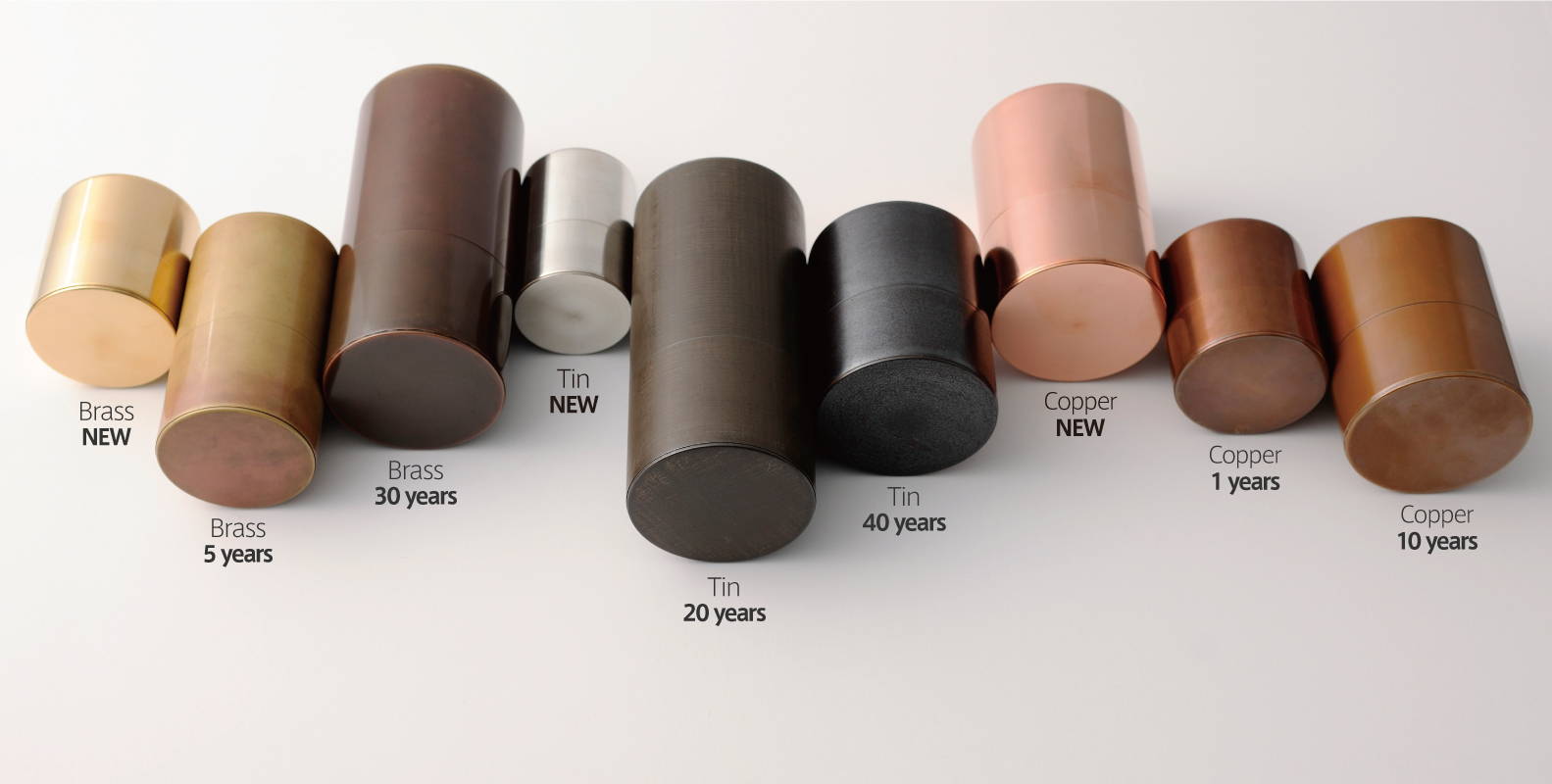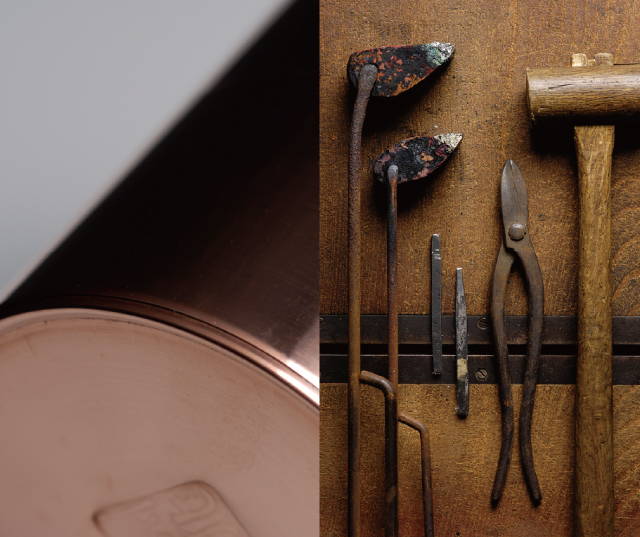 During usage, if dented, Kaikado can professionally repair your Chazutsu so that you will once again be able to enjoy this exquisite object of art.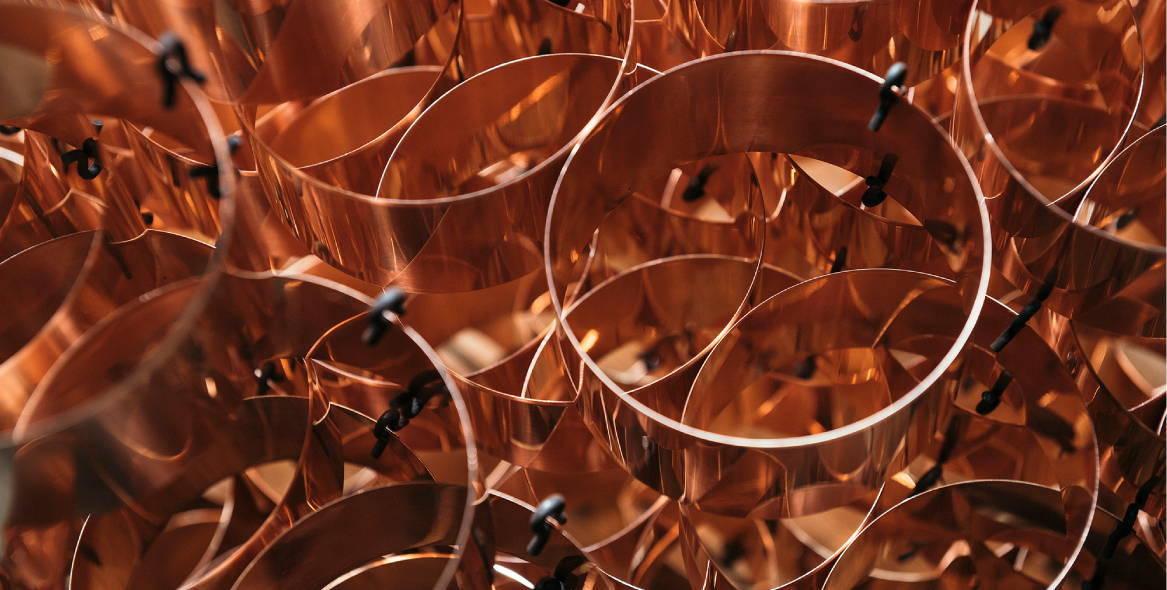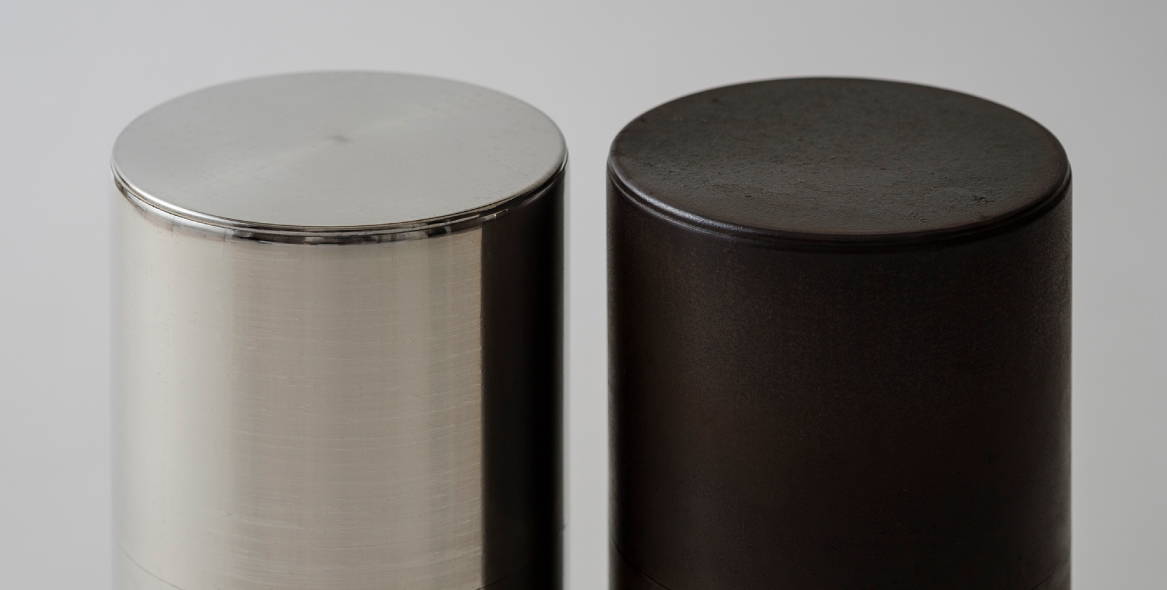 Beauty increasing over time
Growing beauty through time is the principle fascination in Chazutsu. Gently caressing the entire body of Chazutsu day after day brings out a mysteriously elegant sheen and gleam to its years. Chazutsu provides utility and pleasure as it ages gracefully with ownership.
Natural and subtle change in
the colour tone
​After your purchase you will perceive a natural and subtle change in the colour tone of your Chazutsu: copper in 2-3 months, brass in 1-2 years and tin in 3-5 years. Like fine wine Chazutsu becomes even more appreciated with age and can be passed on from generation to generation.